Michael Dexter: The FreeNAS Storage Platform: A minute to learn, a lifetime to master
Abstract
FreeNAS is an open source file and block-level network attached storage platform built on FreeBSD that features the ZFS filesystem. Thanks to its true Unix heritage, FreeNAS offers the reliability and flexibility of FreeBSD but with a modern web-based management console. FreeNAS supports the SMB/CIFS, AFP, NFS, FTP, TFTP, RSYNC, SCP and iSCSI protocols and is extensible through a plug-in interface.
This talk will provide a genealogy of FreeNAS, a guide to practical hardware considerations, a basic configuration tutorial and survey of just how much there is to explore in the 2GB FreeNAS boot image.
Biography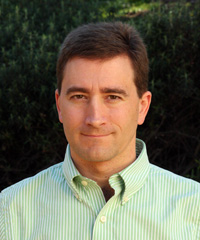 Michael Dexter has used BSD Unix systems since 1991 and wrote his first FreeBSD jail management system in 2005. Dissatisfied with existing multiplicity solutions, he has organized the BSD.lv sysjail and multiplicity research projects and took his BSD support public with the formation of BSD Fund in 2007. Michael is now the Editor of Call For Testing, a BSD technical journal and lives with his wife and daughter in Portland, Oregon.