DNSChain and the future of DNS
Speaker: Greg Slepak
Abstract
DNSChain, a free software project of the okTurtles Foundation, is all about secure, human-readable global namespaces — *impossible* according to Zooko's triangle. These namespaces hold the key to securing Internet communications and IoT devices. At its core, the purpose of DNSChain is to bring this security to edge devices, so that users do not need to run a blockchain on their phone to secure their connections.
Today the project has evolved and is now part of a collective effort called "Rebooting Web of Trust", a group that's headed by Christopher Allen, co-author of SSL/TLS. DNSChain's vision has transformed into creating a "Decentralized Public-Key Infrastructure" (DPKI) protocol for the Internet.
This talk will cover secure, global namespaces, and how we can make them a reality through projects like DNSChain and DPKI.
Biography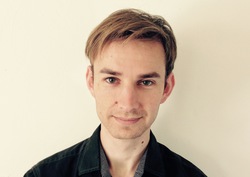 Greg Slepak is author of DNSChain and president of the okTurtles Foundation, a non-profit that supports beneficial decentralization technologies. He's also CEO of Tao Effect LLC, a small software business that develops encryption and plausible deniability software for Mac OS X.
Aaron Swartz introduced Slepak to Namecoin through his writings on Zooko's triangle, and ever since Slepak has pursued the vision of secure, global, human-readable namespaces.
Providing end-users with strong security and privacy is his passion, and this extends beyond Internet namespaces to the financial systems of the world. Therefore, Slepak is also active in the research and development of voluntary basic income systems.
Twitter: @taoeffect